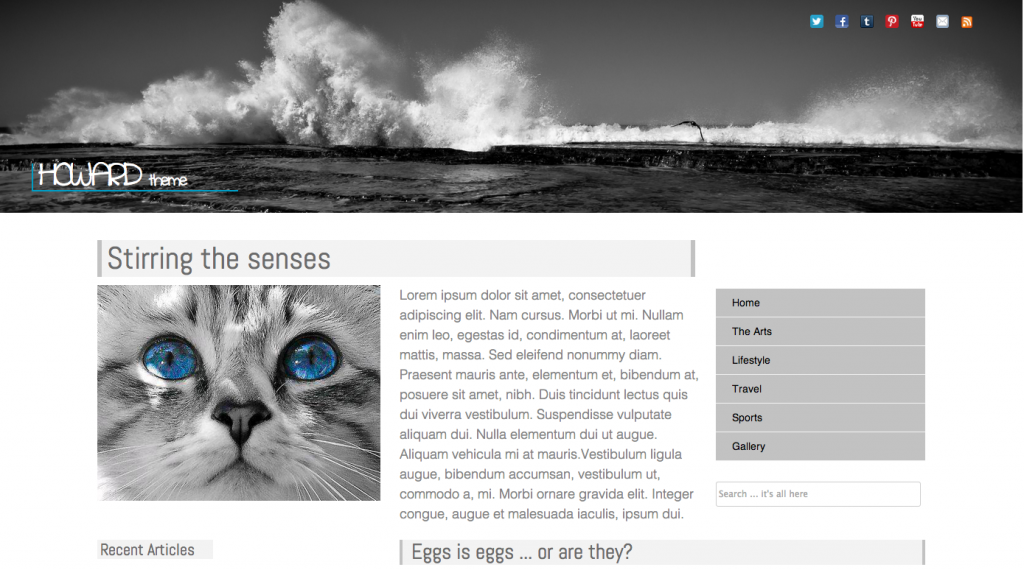 My static site is now almost complete and I'll be uploading it as a WordPress Theme very soon. On the sample site I have tried to compliment an easy on the eye gray and white color scheme with some spot color. There's a feature article section on the main page, together with the last 3 or 4 articles including any videos. Older articles can be accessed through a sidebar thumbnail preview section with their headings and the first few lines. Below this you have both Twitter and Facebook feeds.
On the header you have a full width image together with full social network navigation, email link and an RSS feed. Site navigation is accessed through a clean uncluttered sidebar with a site search box below.
I hope you like the look, soon you will be able to go to WordPress Themes, search for Howard Theme and download it. I'll let you know as soon as it's available.