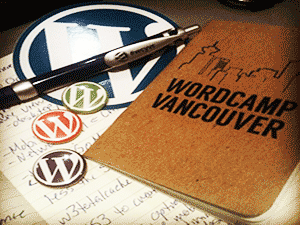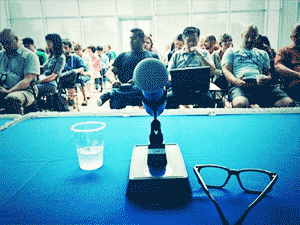 Last Saturday I attended WordCamp Vancouver, this was my first WordPress WordCamp so I was really pumped to see what was in store for me … and I tell you I wasn't disappointed.
WordCamps are held all over the world and are organized and run by volunteers with financial help from some fantastic sponsors. It's a huge gathering of WordPress users and enthusiasts with speakers covering all sorts of areas relating to your website or blog.
From the very start I could see that this was going to be a very slick but relaxed day with an excited buzz of anticipation was palpable throughout the venue.
There were 25 topics in all being discussed by as many speakers and I could see that my biggest problem of the day was going to be making my choice of which talks and speakers to see. There were three separate rooms with speakers in each giving a talk for around 45 minutes.
I had to make my decision and plumped on the following speakers. Suzette Frank, Kane Jamison, Curtis McHale, before the lunch break. Then Morton Rand-Hendriksen, Christine Rondeau, a panel discussion on 'Running a WordPress Business' with Grant Landram, Justin Sainton, Curtis McHale and Shawn Johnston. Then finally a talk by Steve Zussiono on 'Optimizing your Blog for Mobile Traffic'. I made some good choices but there were plenty of speakers in the other rooms I wish I could have seen as well.
There was a constant steam of tweets flying round all day as attendees were expressing their approval of everything from the speakers to the volunteers to the lunch spread – which, by the way, was fantastic!
It's difficult to say what my favourite moment of the day was, as it was all so good. I would have to make special mention to the talk given by Morton Rand-Hendriksen. His 'oh so relaxed and natural delivery' was a delight to see and the content was mind blowing so a big thumbs up to you Morton.
If that wasn't enough, we all piled down to the after party and enjoyed more food and the odd beer to wash down all that info we'd swallowed. Nice one.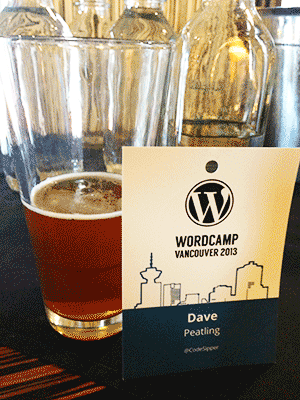 My takeaway for the whole day would have to be that WordPress is just awesome and you can do anything and everything with it.
I've got day's worth of follow up to do now looking at the various things I've taken on board and bringing them into new sites I develop.
I can't wait for next years event, actually there's a WordCamp Seattle as well which is in June and only 'down the road from me', so that may well be my next one.
Well done WordCamp Vancouver, a cracking event!